Archive Year 3 (2009-2010)
Welcome to Year 3's page. Our project this term is: The Romans!
Term 6 Topic Map: Topic_Web_Term_6_Year_3.ppt ( link broken )

Accompanying letter to parents: Yr_3_Letter_to_Parents_-_7th_June_2010.doc ( link broken )

This is our teacher: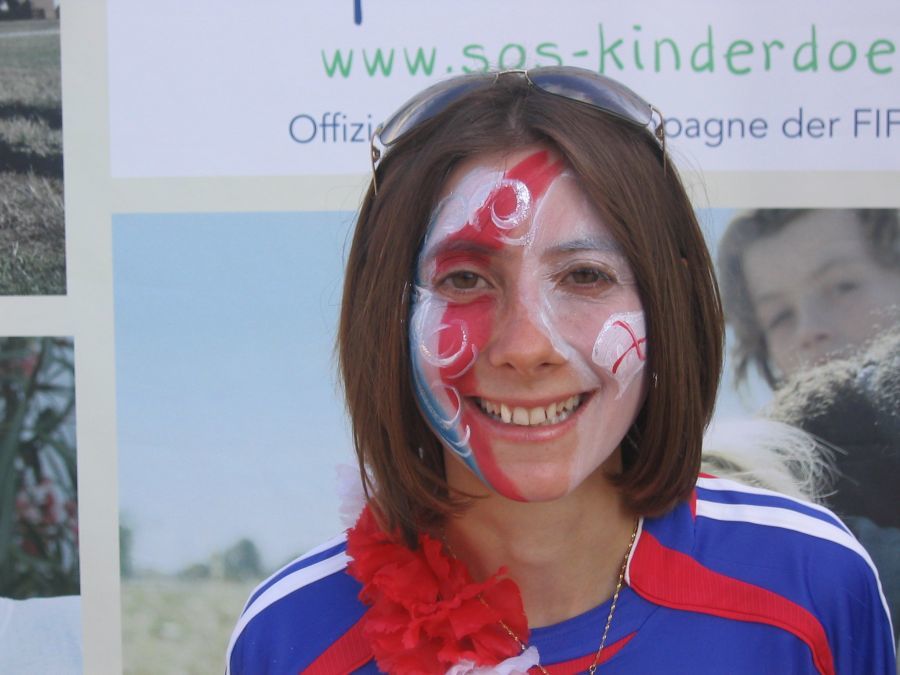 Mrs Allexant
This photo was taken at the last World Cup Final in Berlin in 2006. Mrs Allexant's father is French and her mother is English, so she will be supporting both France and England at this year's World Cup in South Africa.
ALLEZ LES BLEUS!
COME ON ENGLAND!!
Highlights from Year 3 2009-2010
School Trips
We went to the French Food Market in Salisbury, the Nuffield Theatre to see Wind in the Willows, Sandy Balls Activity Centre, and Waitrose. We are going to Fishbourne Roman Palace in June 2010.
Special Events
In March we performed an original musical production of Wind in the Willows in Downton's Moot. This is due to be repeated on Tuesday 29th June 2010 at 2.00pm. Hopefully the sun will shine this time around!
In May we held a General Election with groups of children representing the main political parties, creating their own manifestos. The Liberal Democrats won!
Also in May we held our own Bring and Buy Sale and raised £300.00 for our link school Mercato Sarum in Ethiopia.
Please see the photos below, which illustrate some of our highlights from this year.