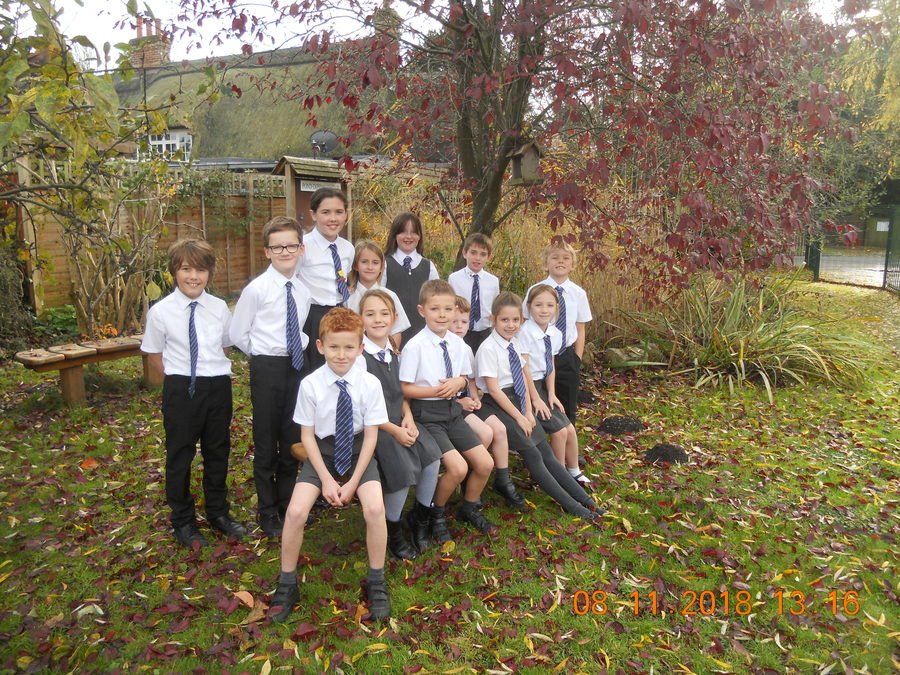 This year we are working towards renewing our Green Flag.
We are continuing to reduce our waste of paper. In school we are still recycling felt tip pens, batteries, milk bottle tops, toner cartridges and of course all the usual items such as cardboard and recyclable plastic.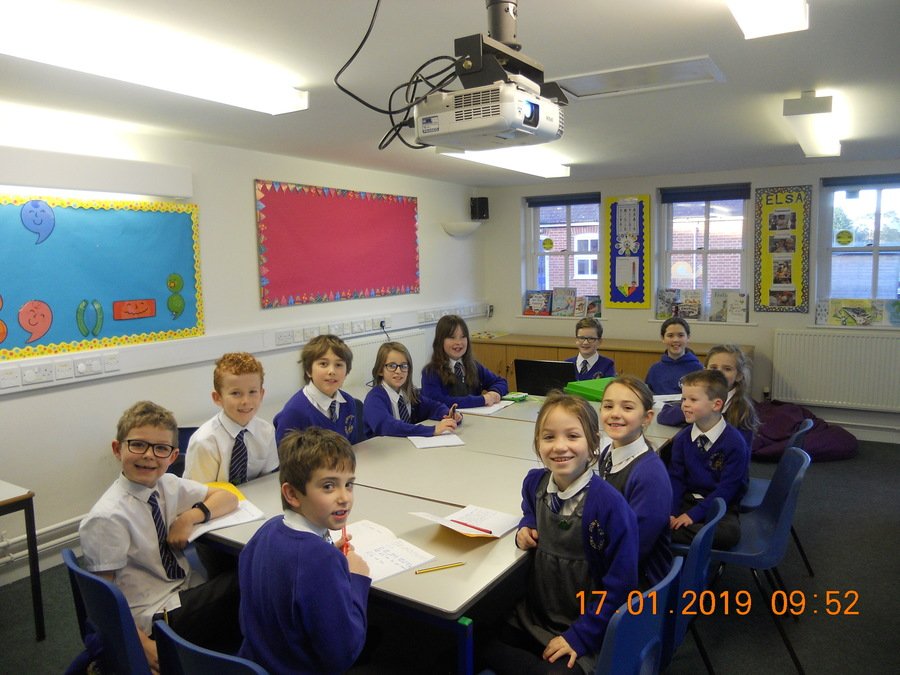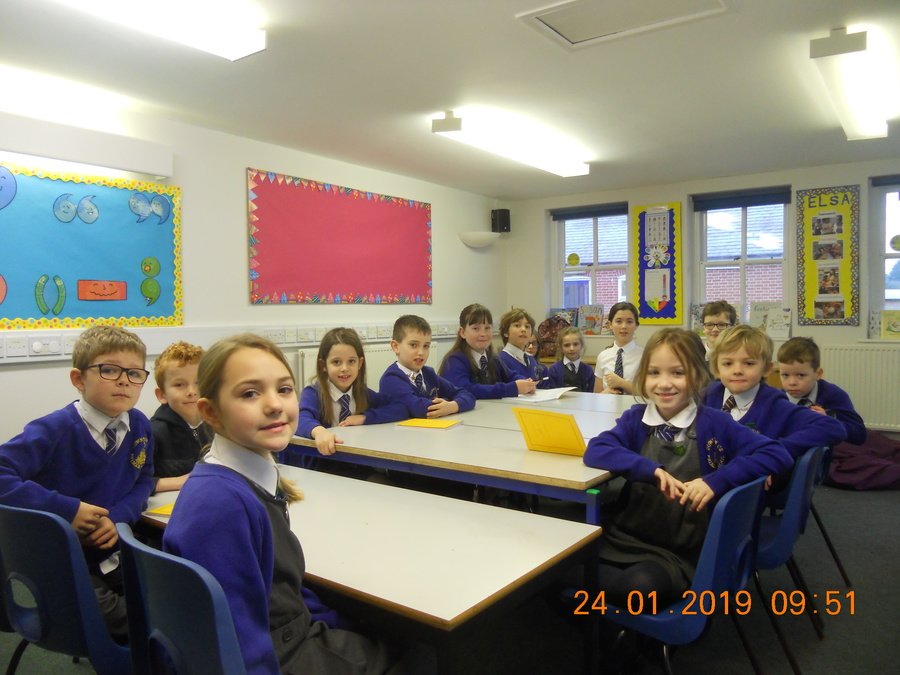 The Eco-Council in Action!
Today we planned our next Eco-worship about recycling food waste and packaging. We are also planning to hold another "Penguin Day" on 1st February 2019. We will learn about greener alternatives for the generation of electricity and remind ourselves that it is important not to waste energy by thinking about the impact of the ice melting on the wildlife at the poles because of global warming. On that day we will "flip the switch" and not use any heating, lighting or technology powered by electricity!
We enjoyed learning about reducing waste on our "Switch it Off Day for Penguins" on Thursday 14th February 2019. All the classes produced some Eco-themed art work to remind themselves to reduce, re-use, recycle. Since then we have been planting potatoes in the Adventure garden, monitoring the temperature of the classrooms at lunchtime and of course weighing the waste paper. Owl class won the trophy last week!
We are now sorting our waste at lunchtime and taking the empty crisp packets to the local collection point so that they can be recycled.
At school we are very lucky to have the Adventure garden. We are very grateful to everyone who has helped us maintain this fantastic outdoor learning space. The Eco-council help maintain the garden. We are delighted because we were donated two black gooseberry bushes so today we planted them! We also planted our seed potatoes too.
Last Sunday we began creating a new insect hotel.
Rabbits and Squirrels classes have also helped to build the insect hotel. Our next project is to add some bamboo canes for solitary bees.
We are delighted to be supporting The Salisbury and Wilton Swift Project by providing 2 new swift boxes to encourage this bird to nest on our school site. With the "Swift Skip", the Eco-Council and Badgers class raised a magnificent £92 to pay for 2 boxes and begin saving for a camera to put inside one of the boxes. The boxes have now been installed above the windows of the First Aid room.
A band of volunteers from our Downton Community have restored our pond to it's former glory. Once again we have numerous invertebrates to observe and lots of space on the decking. Lots of classes have helped move the stones back to the pond edge so that the frogs have easy access into and out of the pond.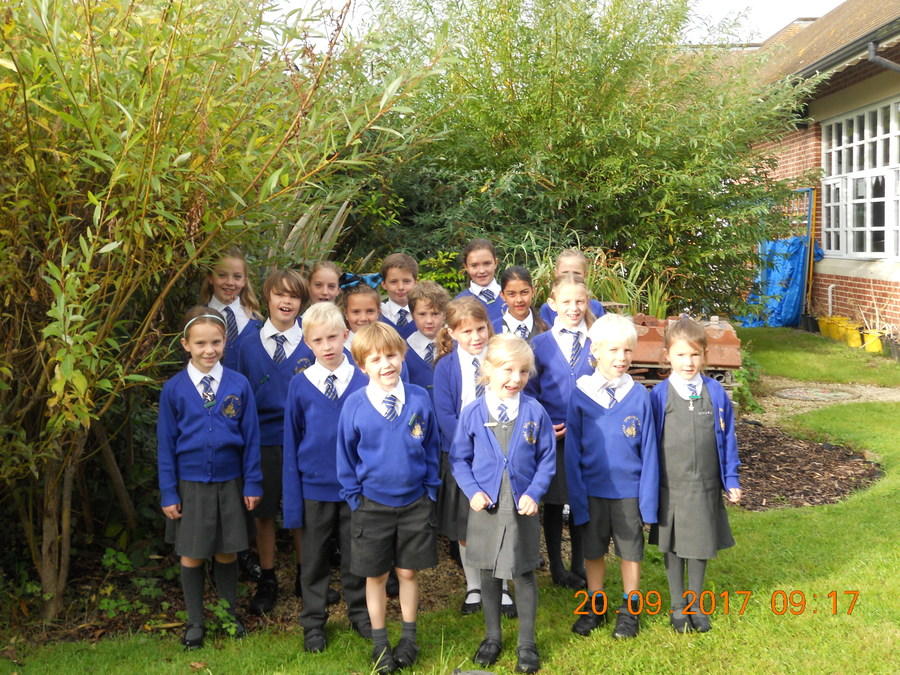 Last summer Year 5 carried out a bee survey in part of the Adventure garden.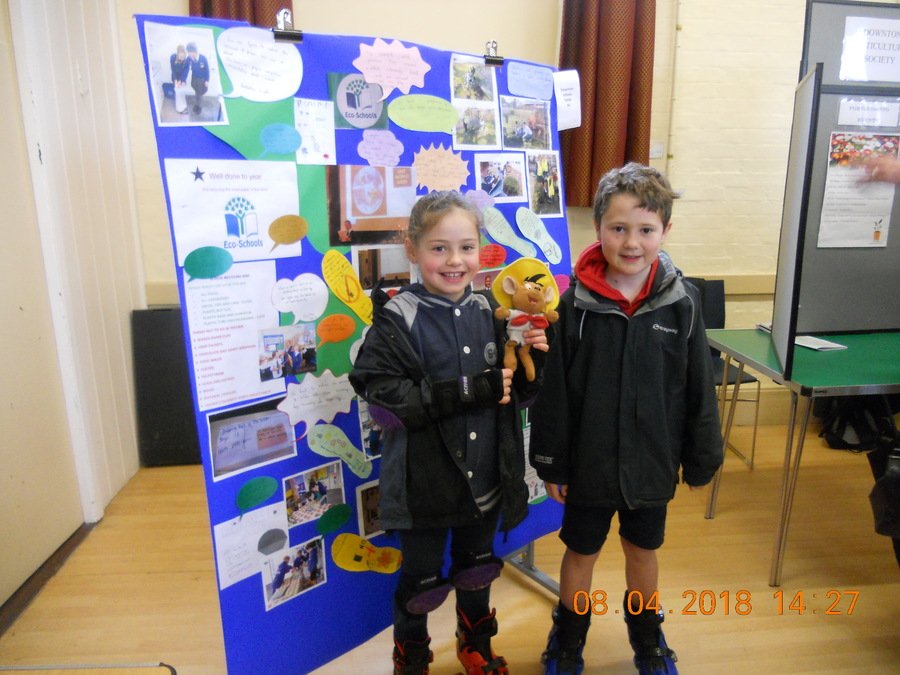 Downton Green Group invited the Eco-Council to present a display of their work on Seedy Sunday (8-4-18). Even Speedy Gonzales came to have a look!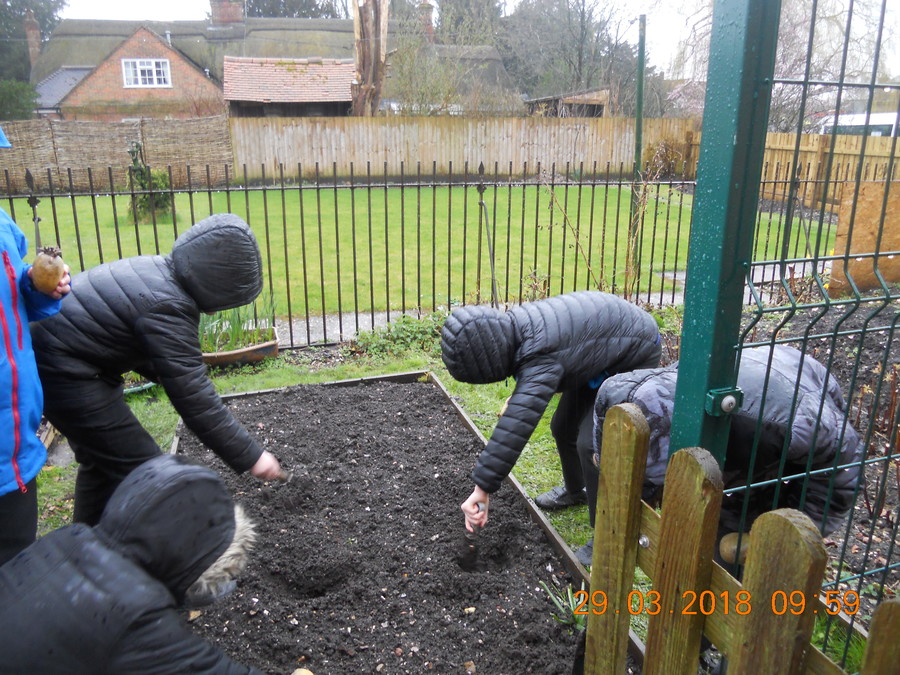 Year 5 just got on with the job of planting potatoes despite the wet weather!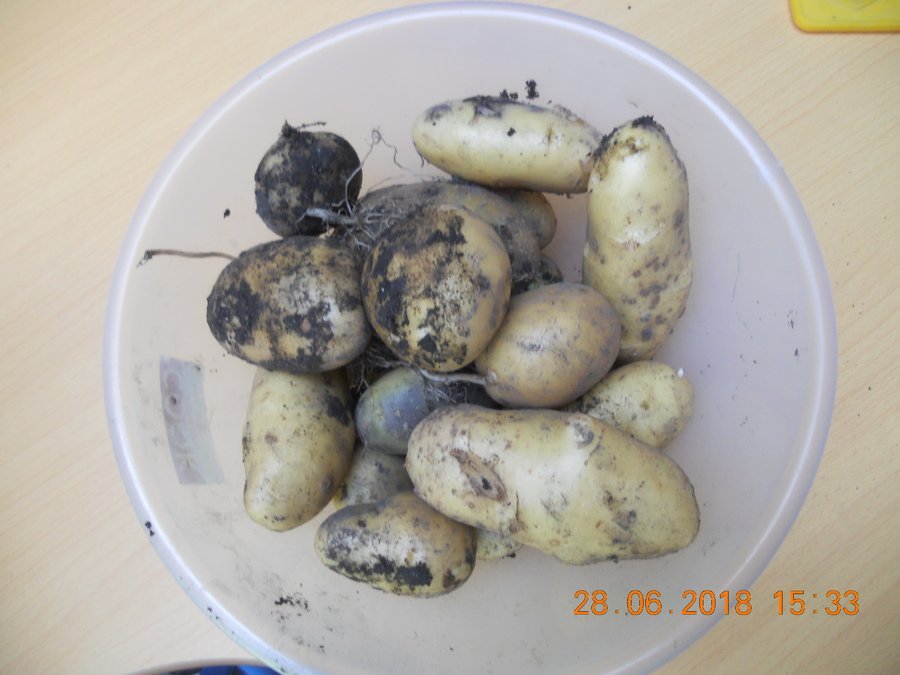 Eco Council
REDUCE/RE-USE/RECYCLE
We have members from KS1 and KS2 and we have regular meetings to talk all things Eco.
Once again we are focusing on reducing our carbon footprint. Great fun was had on "Switch it Off Day". Learning without electricity made us move to lighter locations in school, ensure all the blinds were drawn and shut the doors to keep out the cold! Year 4 have been checking whether everyone has remembered to carry on "switching off"!
We're still focusing on using less paper. We hold a competition every term to see which class throws away the least amount of paper. The class that wins receives a trophy and the class that makes the most improvement in reducing paper waste will receive a certificate. We will hold the competition fortnightly!
Congratulations go to Year 4 won the competition in Term 3 and Year 3F in Term 4 for wasting the least amount of paper!
We have begun collecting plastic pens for recycling but we are no longer collecting shampoo bottles because they can be recycled with the household recycling.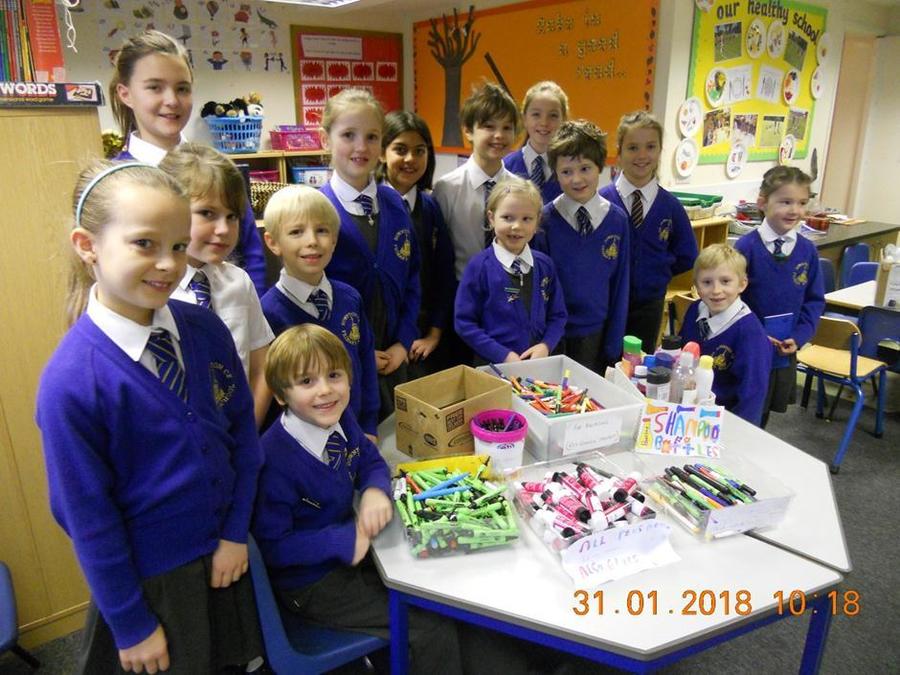 Below are photos (copyright BAS) taken by our Polar Ambassador Alan Roper at Signy Island on 6-11-17.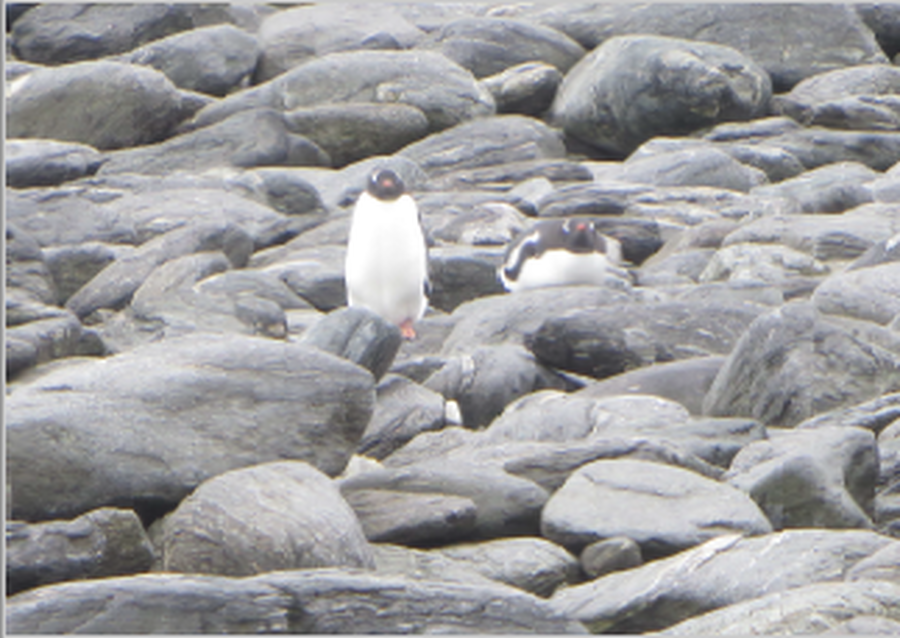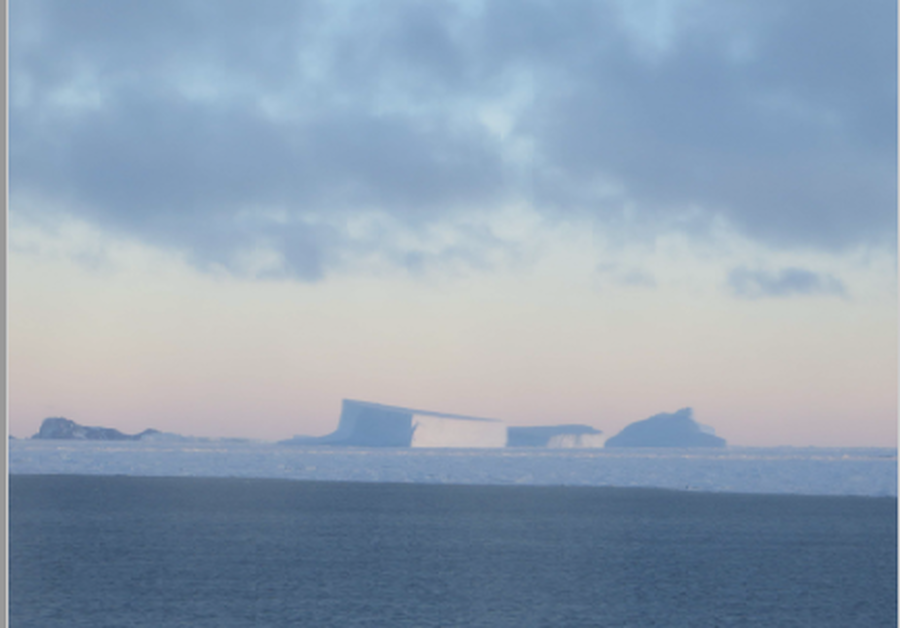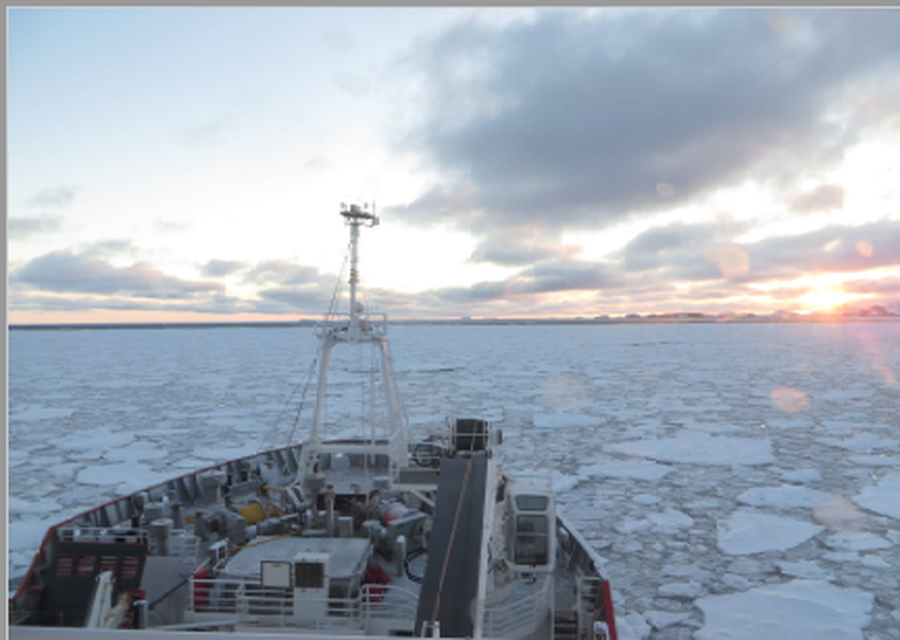 All photos copyright BAS
Above is a slideshow of photos taken on 10-11-17 by Alan Roper (Polar Stem Ambassador) on or near South Georgia..
Below are photos from our Worship about saving energy: