Worship Council
The Council led the whole school in worship. We planned and delivered our drama and readings linked to when Jesus Appears To The Disciples At The Sea Of Galilee John 21:1-25. We acted out the scene on the seas with a boat, a net and dozens of (paper) fish. We also lead the school in the singing and the prayers, we all really enjoyed it.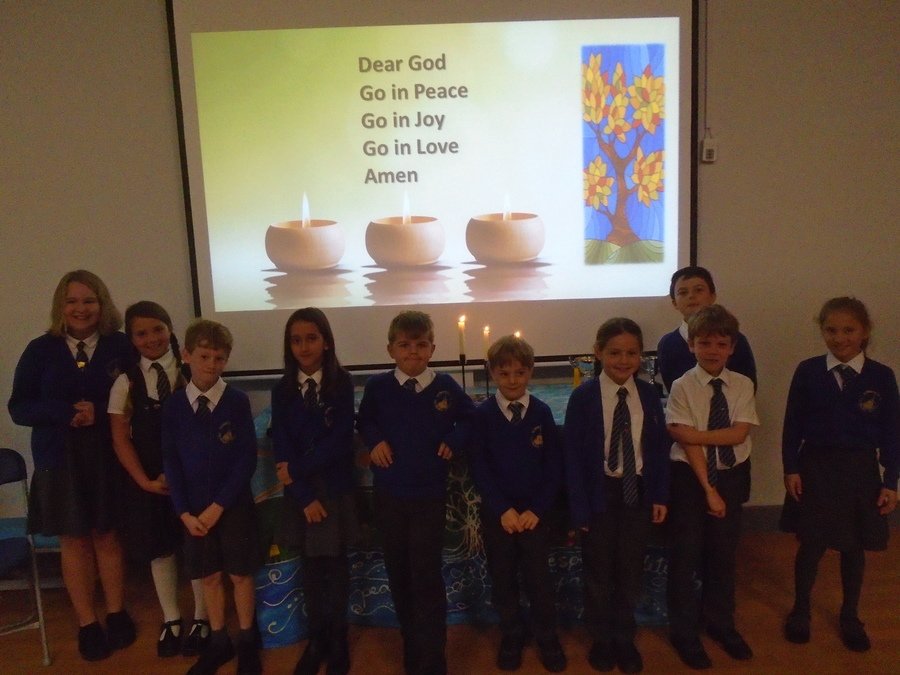 The 2018/19 Worship Council
Below are photographs from our Whole School RE Day which the Worship Council helped to organise.
The 2017/18 Worship Council
The Worship Council visited the Baptist Church. We helped to lead the worship and stayed for lunch. We had a great time speaking to the people at the church and enjoyed working with Katy and Phil.
Council Meeting:
In this meeting we looked at the ideas put forward by the rest of the school to create a new opening worship prayer, we thought about how we can work with different people within the community and we started designing a prayer tree for our new hall.