Worship Council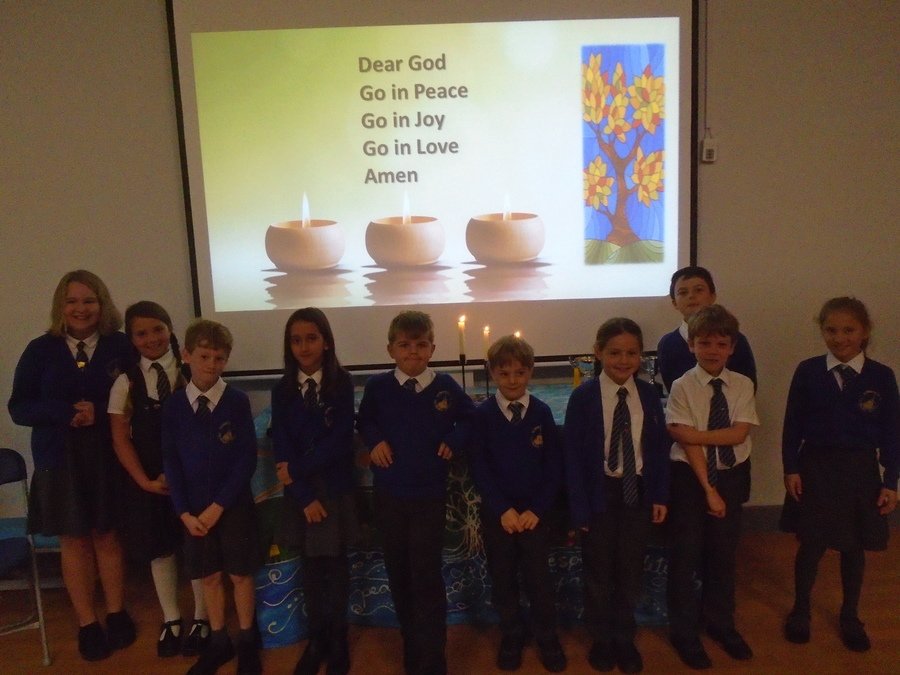 The 2018/19 Worship Council
Below are photographs from our Whole School RE Day which the Worship Council helped to organise.
The 2017/18 Worship Council
The Worship Council visited the Baptist Church. We helped to lead the worship and stayed for lunch. We had a great time speaking to the people at the church and enjoyed working with Katy and Phil.
Council Meeting:
In this meeting we looked at the ideas put forward by the rest of the school to create a new opening worship prayer, we thought about how we can work with different people within the community and we started designing a prayer tree for our new hall.