Year 5/6 Tag Rugby Tournament
Ks2 Gymnastic Club Showcase performance for family and friends
Burgate Football Festival
Children from Years 4,5 and 6 played at the Burgate Football Festival. We all enjoyed the games and Downton A won the Fair Play Award. Downton A came sixth and Downton B came third in their separate competitions.
Friendly Football v Woodlands
Our Year 5 and Year 6 Football Teams were fantastic in matches against two Woodlands Teams. There were lots of fans to support and all the boys and girls enjoyed representing their schools and playing in games with plenty of goals.
Pembroke Park Football Festival
Our Year 5/6 football team performed really well at the Pembroke football festival and they had a great time!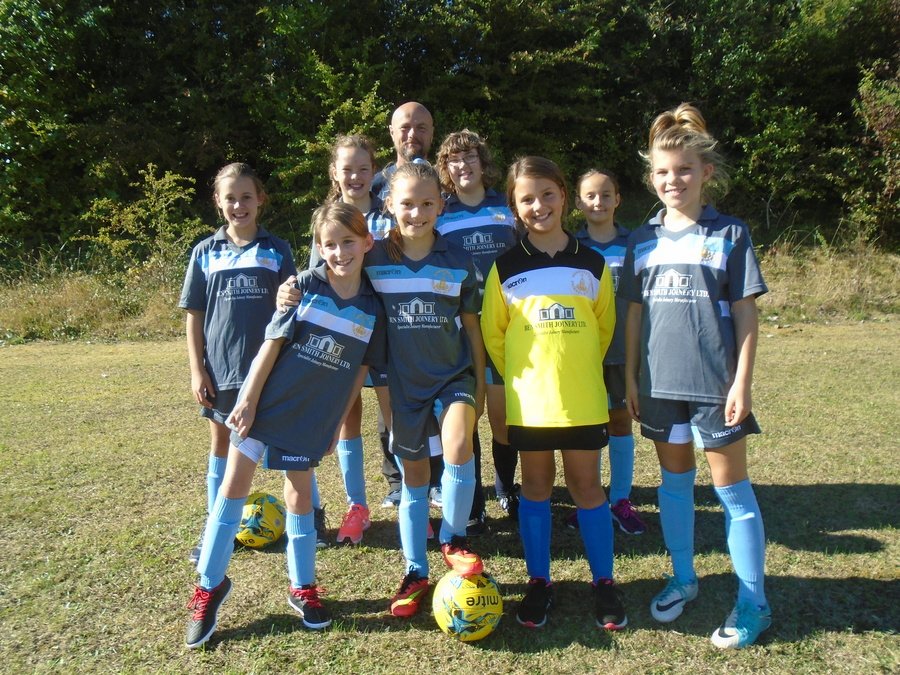 The Year 5/6 Girl's Football Team 2018/19
Trafalgar Netball festival
Friday 10th November saw nine of our Year 6 children take part in a High Five Netball festival at Trafalgar School. The children enjoyed the experience and really impressed Mrs Westlake with their fantastic attitude and sportsmanship. They improved with every game they played and we are all very proud of them...A big "High Five" to the team!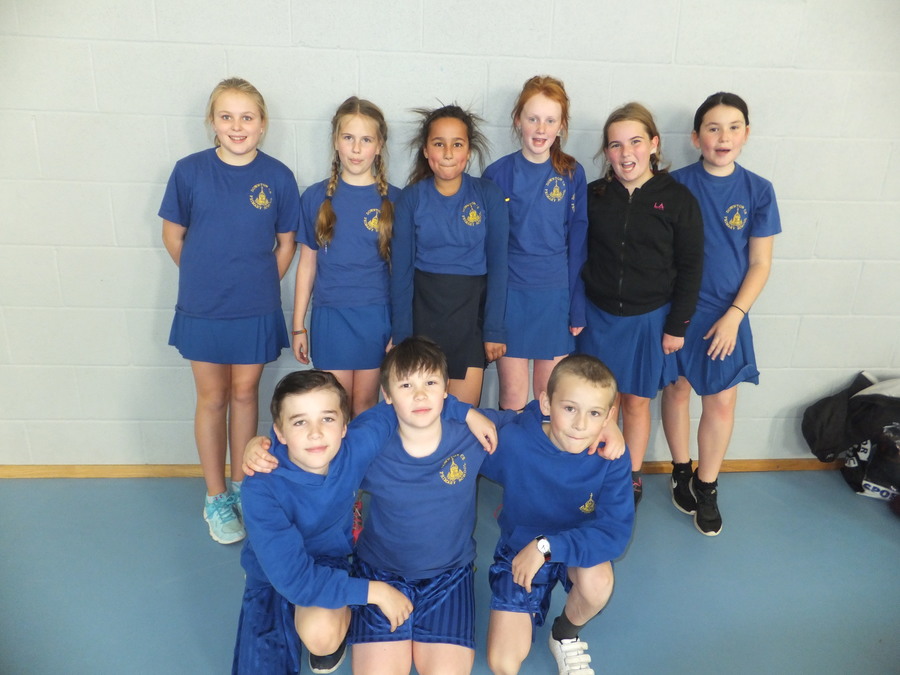 Laverstock and Ford Football Festival
A very excited (and slightly nervous) squad of ten girls from Year 5 and 6 headed off to Laverstock and Ford Football Club to compete in their very first football festival. Fifteen teams from schools around Salisbury competed in heats of five teams. We played our first match and managed to hold on to a 0-0 draw...one point! Unfortunately we didn't win any of our matches but there were some spectacular performances from Neve and Bo up front, some solid defence from Flo and some wonderful saves from Lily. Well done to every single girl who represented the school and I know they are looking forward to playing more matches in the future.
Monday 6th February
On a cold afternoon, 28 children from Y5/6 took part in a cross country event at The Burgate School. There were some great individual performances (Erica came 3rd in the girls' race and Sam came 5th in the boys' race) and we also picked up a 2nd place team award (Erica, Sam, Jamie, Alasdair and Lucy). Well done to everyone who took part and showed such determination in cold conditions.
Wednesday 18th January
Our Y5/6 boys' football team travelled to Chippenham at the start of Term 3 to compete in the Wiltshire County Football Finals having finished runners up in the Salisbury competition earlier this year. Up against tough competition, the team played very well and, after losing their first game, ended unbeaten in the rest of the group stage. Unfortunately, they didn't qualify for the semi-finals, but they can be proud of the way that they played. Thank you to Mrs Clapperton and Mr Wordley for taking the team to the event and coaching them.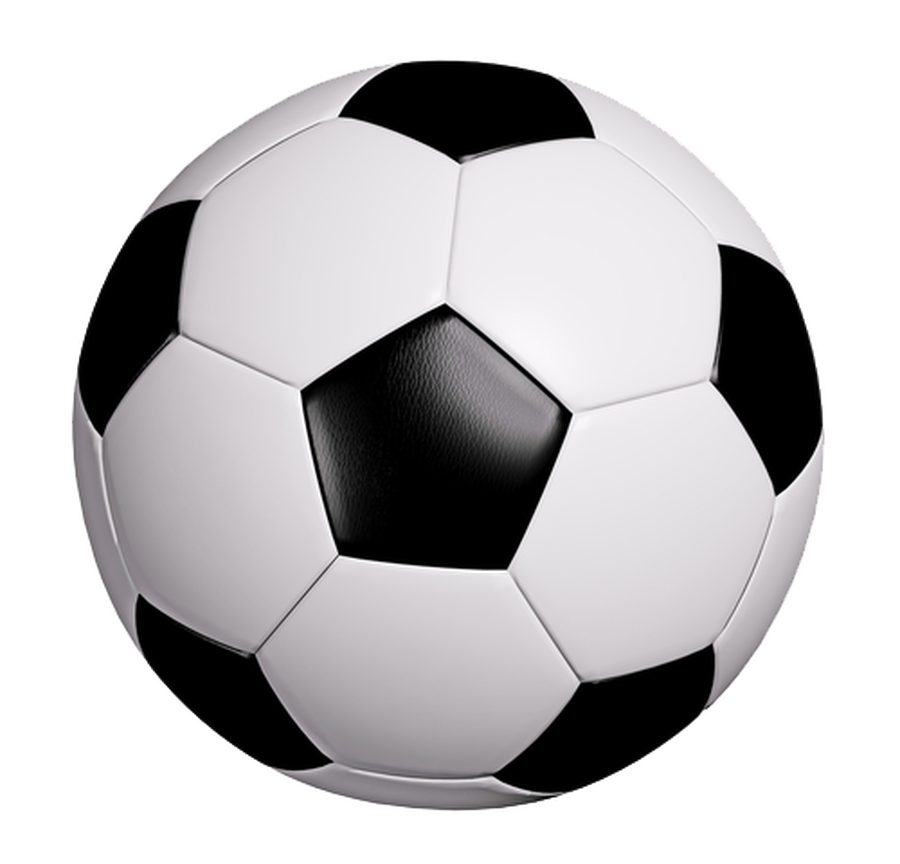 Friday 18th November
On Wednesday our Y6 hockey team travelled to Salisbury Hockey Club to take part in the Salisbury Schools Hockey Tournament. Their defence throughout the tournament was fantastic, only conceding a handful of goals. In the end they finished 7th out of 12 teams, despite only losing two games during the day. Well done to everyone on the team for putting in lots of effort, both during the tournament and in the training sessions in the lead-up to it.
Thank you to Mrs Clapperton for coaching the team and to Mrs Hill for accompanying them to the event.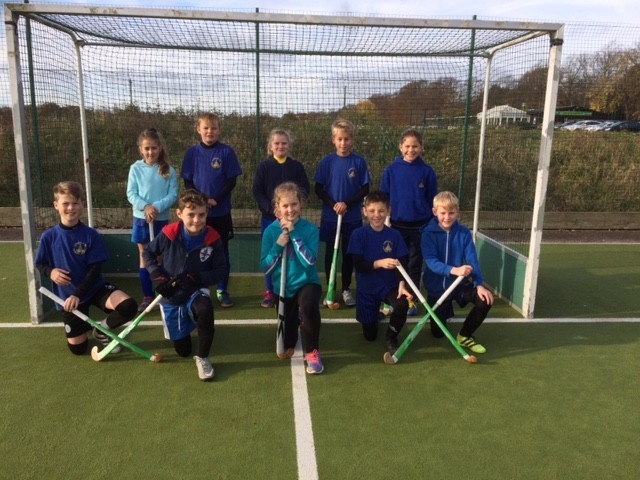 Burgate Football Tournament
Well done to both our boys' football teams who competed on Monday afternoon at Burgate. The B team were really unfortunate not to qualify for the semi-finals as they were knocked out on goal difference (1 more goal scored and they would have made it through!). A great effort and well-played!
The A team made it all the way to the final where they played Alderbury and West Grimstead, beating them 1-0 thanks to a goal from Lucas. This means that we retain the trophy we won last year. An excellent performance!
Well done to both teams for trying their hardest and competing fairly at all times.
Thank you as well to all of the parents who came to support on a rainy afternoon/evening!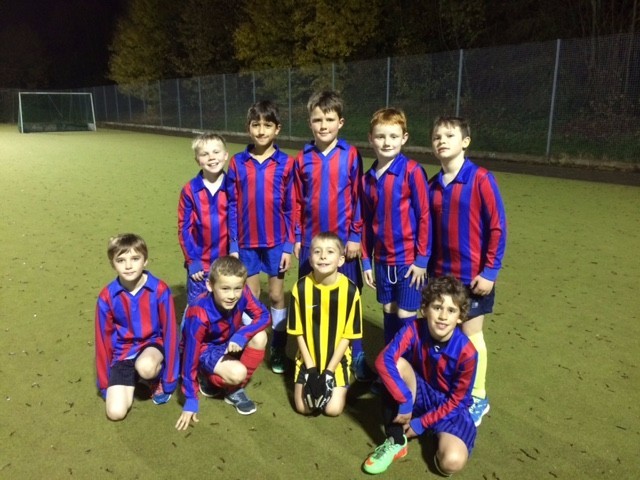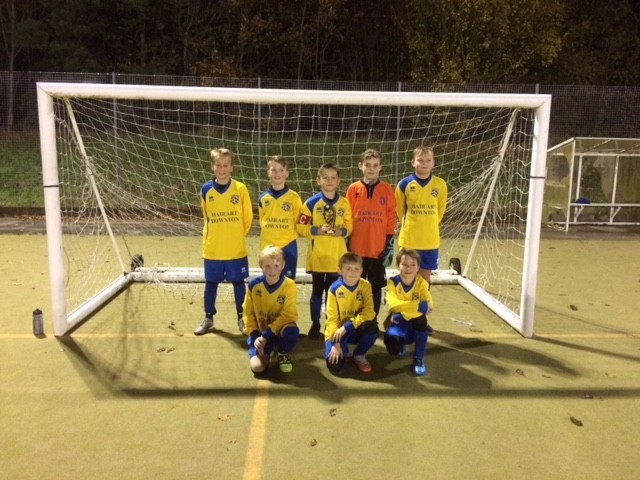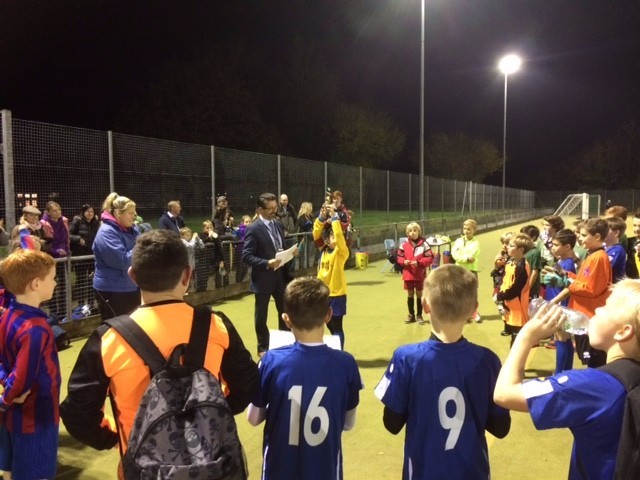 Orienteering and Netball
We had a really sporty day today in Years 5 and 6 as some of us competed in a netball competition at Trafalgar and others took part in an orienteering competition near Salisbury Racecourse.
The netball teams competed with good determination and demonstrated excellent teamwork at all times. They finished in 4th and 5th places. Thank you to Mr Wells for taking them as well as coaching them in the lead-up to the event.
The orienteering team really enjoyed the morning out in the winter sunshine at Hare Warren. They completed two courses as fast as they could and will find out soon how well they did compared to the other schools who took part. Thank you to Mrs Austin for accompanying us for the morning.
Well done to all the children for representing the school so well!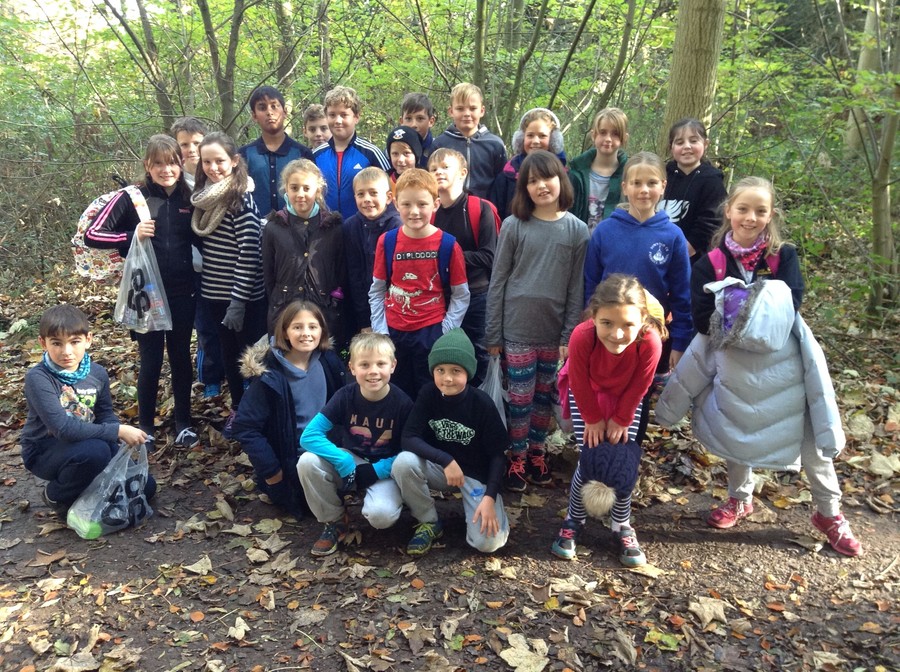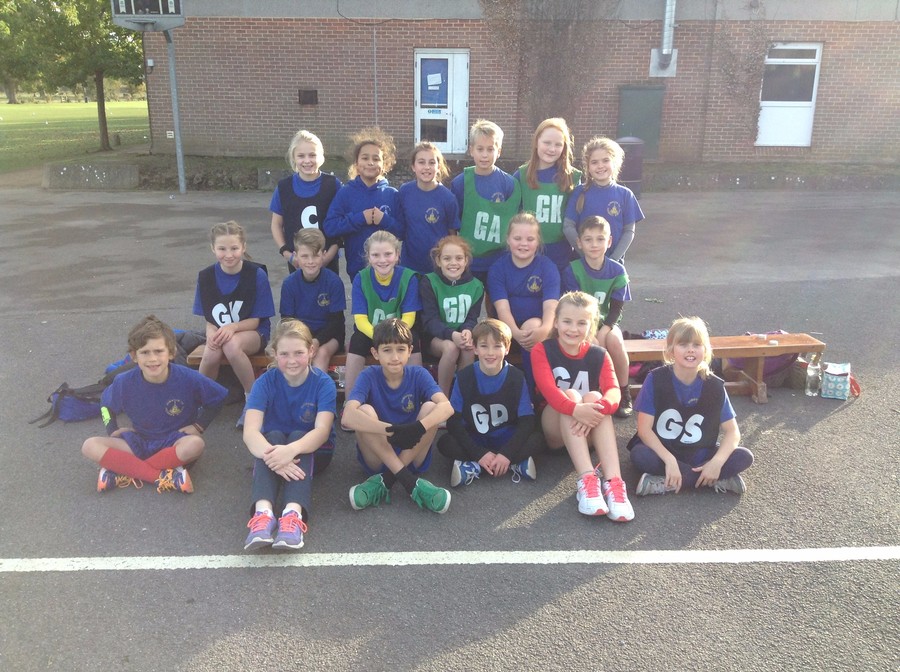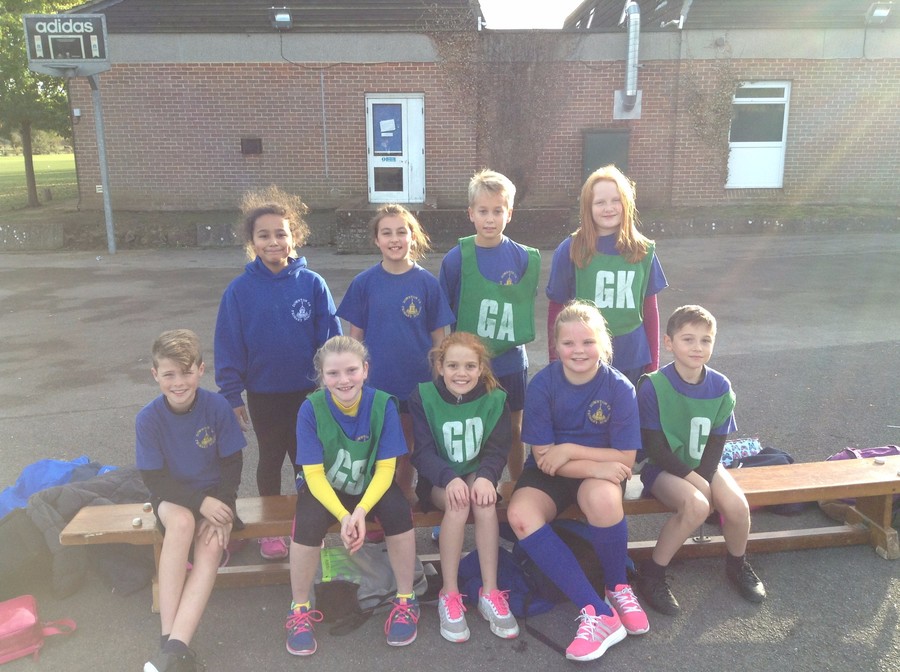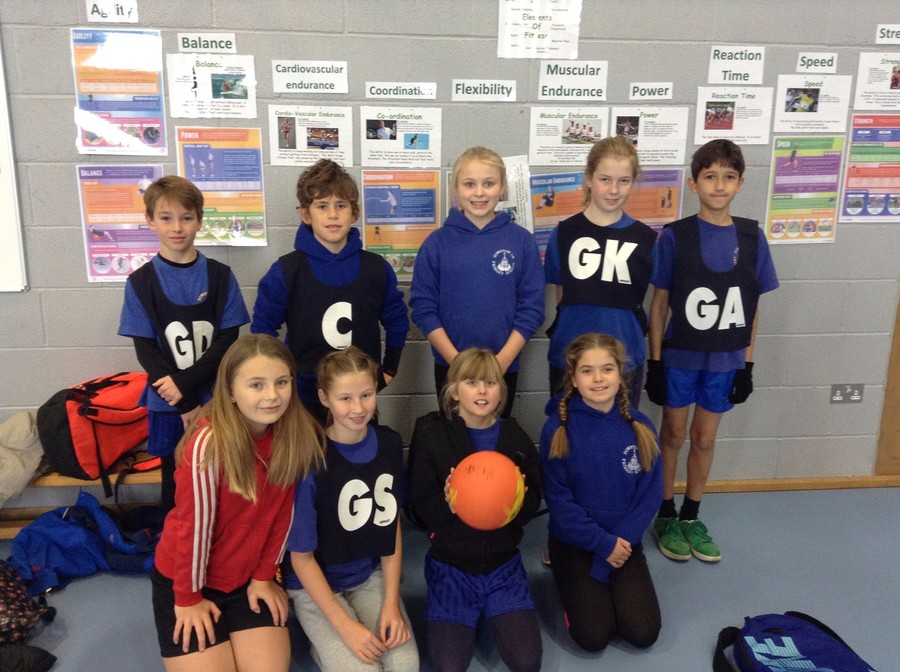 Hockey
A group of Year 6 children have had the opportunity before and after half term to try hockey for the first time. Mrs Clapperton took the children to the astroturf pitch at Salisbury Cathedral School to learn the basics and then play some practice matches against some of SCS's teams. It has been a really good learning experience and everyone improved hugely over the two sessions.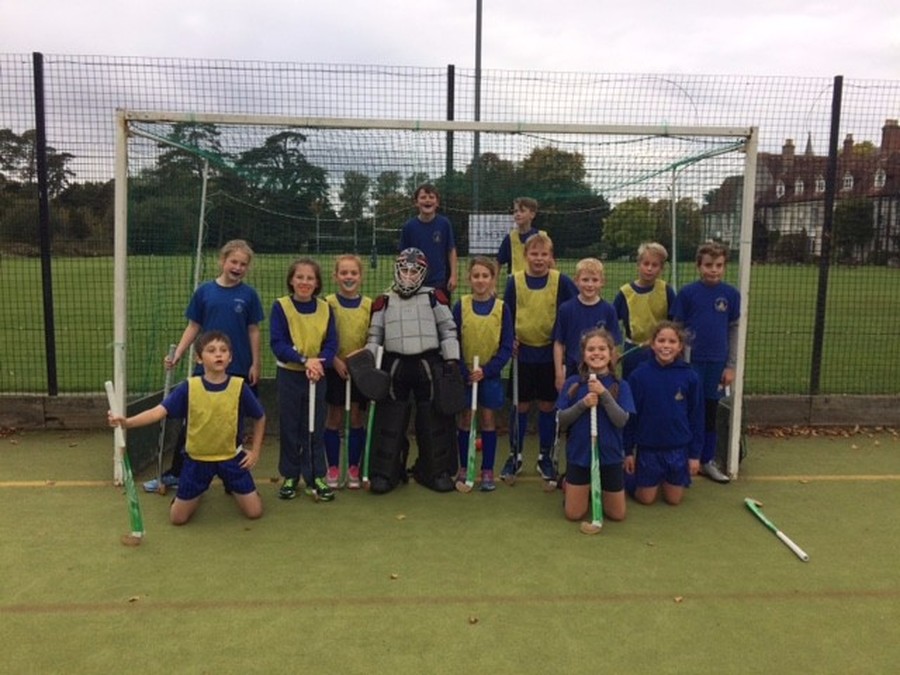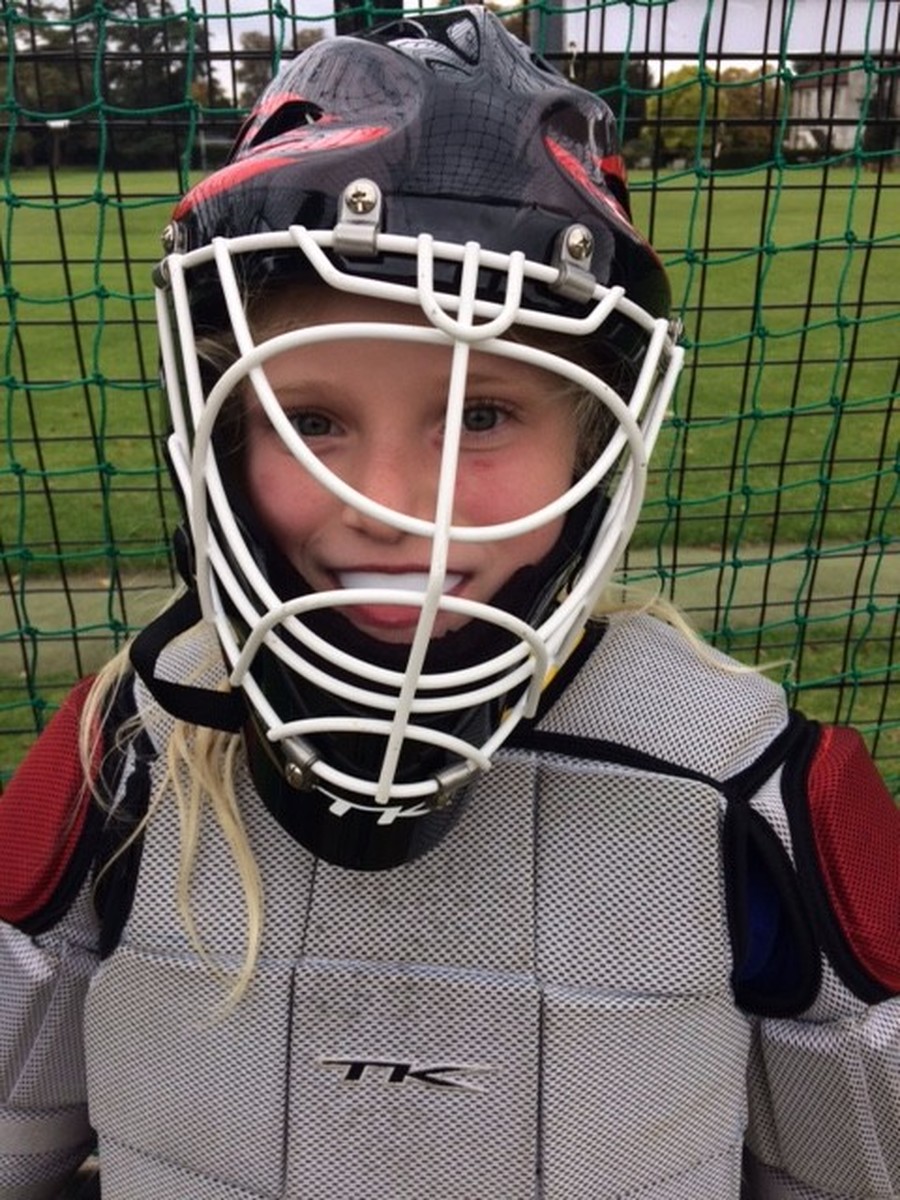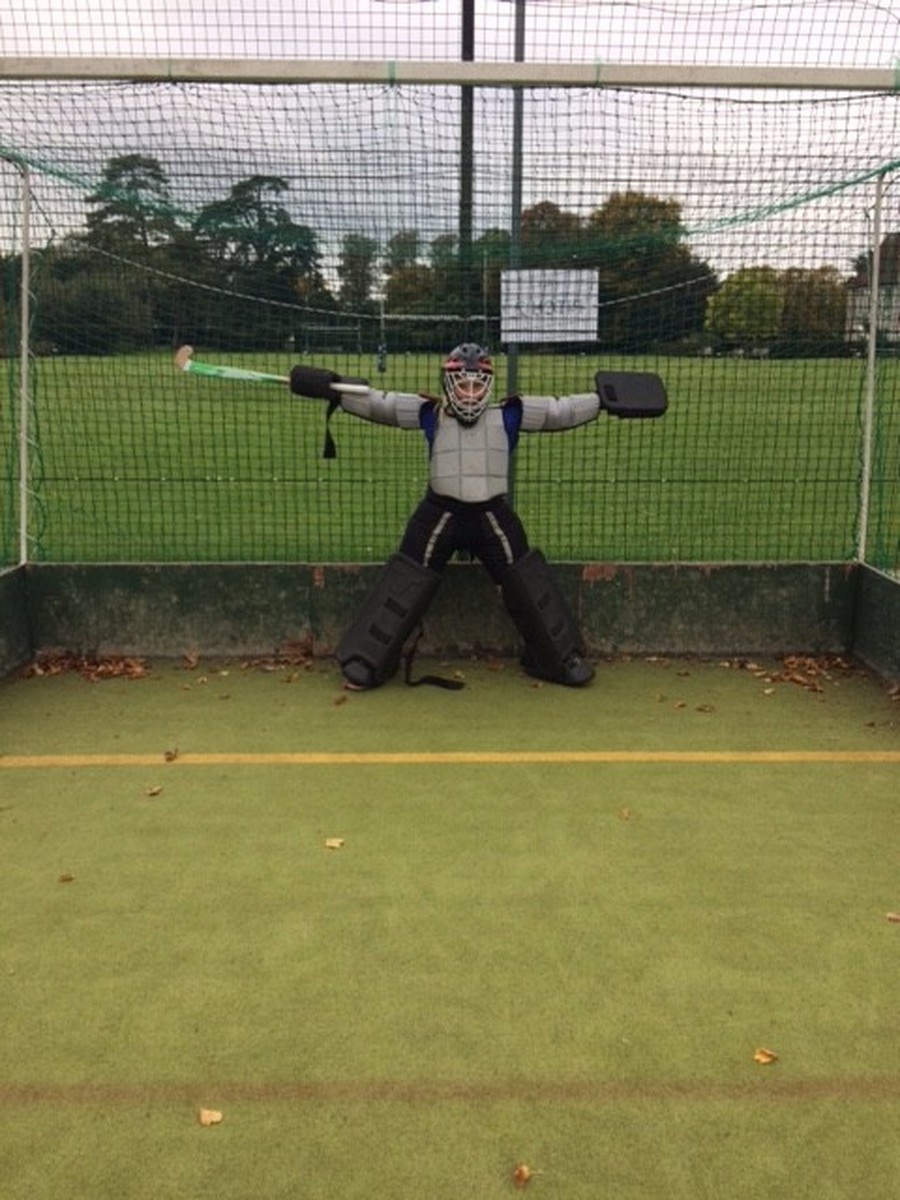 Tri-golf Competition
On Wednesday, a team of ten children from Years 5 and 6 competed in the Salisbury schools Tri-golf competition. All the children put in lots of effort and supported each other well as they made their way around the course. Well done!
Thank you to Mrs Clapperton and Mrs Hatch for taking the children to the event.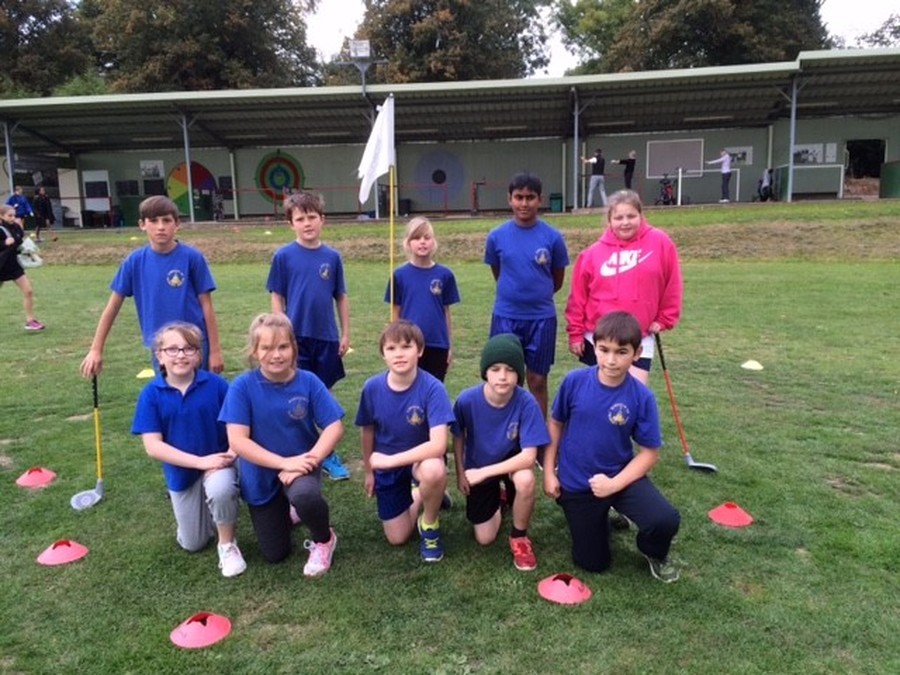 Salisbury Football Tournament
Both our girls and boys football teams have been in action recently. Last week the girls competed in the Salisbury tournament. The played really well as a team, winning two and losing two of their matches. Mrs Clapperton and Mr and Mrs Wordley accompanied the team and commented on how well they played together and their determination. Well done!
The boys competed in the Salisbury tournament yesterday and put in great performances to reach the final. Unfortunately, they were beaten 1-0 against Broadchalke. They have now qualified for the county finals which will be held in Chippenham in January. Well done on a great performance boys!
A big thank you goes to Mrs Clapperton and Mr Wordley for coaching the teams and to all of the parents who came to support them.