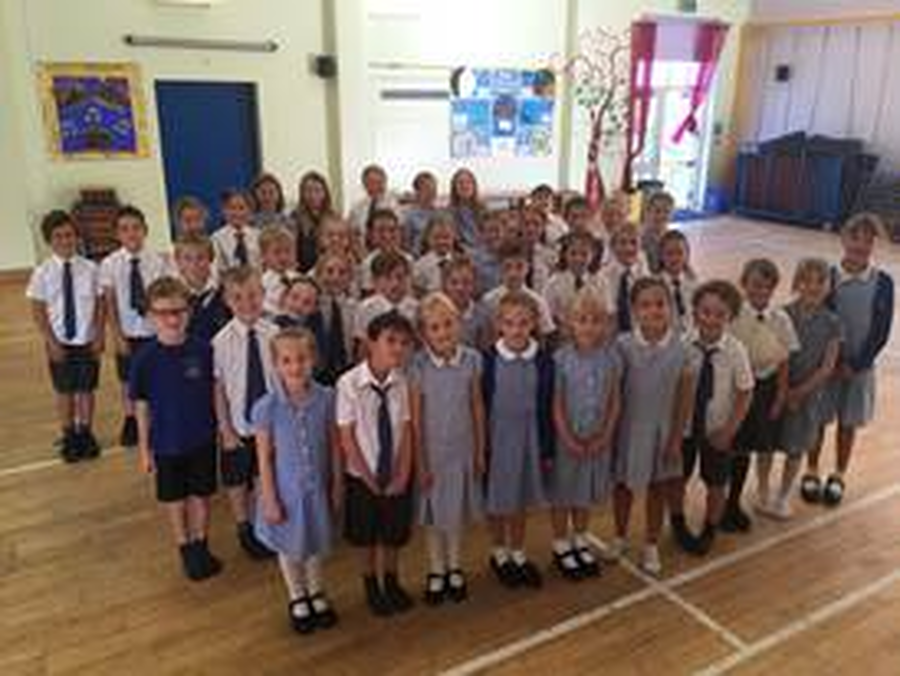 Our fantastic school choir
Welcome
On behalf of all the children, staff and Governors, I would like to warmly welcome you to Downton CE Primary School. I hope you enjoy reading about our exciting, vibrant, creative and enthusiastic learning community. We are situated in the heart of a lovely village and, as a school, we very much enjoy being part of a busy community and have close links with both St Laurence's Church and the Baptist Church.
As you will see by the class blogs there are many interesting and exciting events happening in school every day and all the children thrive in this well-focussed, high quality learning environment. Children enjoy a curriculum that is broad, exciting, engaging and embraces a diversity of interests. Through a balance of challenge and support they learn to persevere in all that they do. We aim to prepare our children for a lifelong learning journey and their future in a complex world. Read more...
OPEN SESSIONS
We will be hosting an Open Morning and Afternoon for the 2017 intake on
Tuesday 22 November 2016 1.30 – 2.30pm
Wednesday 23 November 2016 9.30 - 10.30am
No appointment necessary, please just come along.
EVENTS
OCTOBER
Tuesday 11th - School Photographs
Friday 14th - Year 4 Class Worship
Monday 17th - Parents' Evening
Tuesday 18th - Parents' Evening
Thursday 20th - DPSA School Disco
Friday 21st - End of Term 1
Monday 31st - Start of Term 2
This term our worship focus is Thankfulness.
"Give thanks to the Lord for He is good!" Psalm 107:1